Hi readers, it's been a while but after catching up with some reading and reviewing I thought it was about time to give a mention to some fantastic books I am going to be reading over the next month or so. As always, with me (I'm sure most of you guys are used to me by now) I have a mix of genres to entertain you with, ranging from chick-lit romances to paranormals and from horrors to thrillers. Many of these will have a little romance in too!! Keep on scrolling for the blurbs and links if you cannot wait to check them out first!!
After Wimbledon by Jennifer Gilby Roberts (chick-lit, romantic comedy)
Blurb: A British chick lit / romantic comedy novel about tennis, romance, family and having the guts to move on to a new phase of your life.
After 12 years on the pro. tennis tour and four years with her sort-of boyfriend, Lucy Bennett has had enough. She wants real life… and real love.
Her life, her decision. Right? Well, no one else seems to think so. With opinions on all sides, Lucy's head is spinning. And she's stumbling right into the arms of long-term crush and fellow player Sam. Shame her boyfriend – his arch-rival – would sooner smash a racquet over their heads than agree to a simple change of partners.
As the Wimbledon Championships play out, Lucy fights for her life on and off the courts. The question is: what will she be left with after Wimbledon?
Available at Amazon UK and Amazon US.
Desired (True Alpha #1) (short story) by Alisa Woods (paranormal romance)
Blurb: Shifters live in the shadows of Seattle, just under the skin of the alpha male, dot-com entrepreneurs who are building a new Silicon Valley in the Emerald City.
Mia is just a college girl trying to earn her business degree and dig out of the poverty she was born into—being a shifter is something she hides, hoping her secret won't sabotage her dreams.
Lucas is a broken alpha, a wolf who lost his mate, his pack, and almost himself—he wasn't looking to rescue a girl or start a pack war. But now he has to keep her safe or it won't just be her life, but his whole family at risk… only his inner wolf can't seem to keep its paws off a girl who has secrets of her own.
DUE FOR RELEASE ON 2ND SEPTEMBER 2014!!
Soul Rebel by C.J. Pinard (paranormal romance)
Blurb: When 21-year-old Nolan Bishop meets a seductive woman named Eva at a dark club in downtown Shreveport, Louisiana, little does he know his soul will be gone as soon as she is. Realizing she's taken something from him, he finds out he has a very limited time to destroy her before he turns into something sinister and inhuman. In a race against all that is holy, Nolan has to find Eva and get his soul back while trying not to fall in love with Charity, the twin sister of the succubus who took his soul – all in 7 days.
Available at Amazon UK and Amazon US.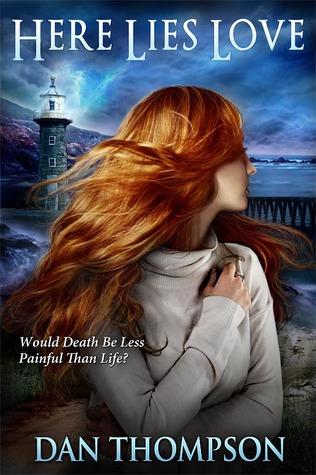 Here Lies Love by Dan Thompson (new adult, sci-fi, dystopian)
Blurb: Would death be less painful than life?
When she is sold by her father, Abbey discovers that nightmares can occur when you're awake. Trapped inside a wooden cage, Abbey is forced to listen to the horrors and atrocities above; time ticking down until it is her turn. But Abbey isn't prepared to become a victim; she will escape.
Although, what Abbey isn't prepared for, is how harsh and unfair the world can be. With the sun turning its back on humanity long ago, life gives no opportunity. The only thing Abbey can do is learn to survive. To exist. And that means stealing any opportunity that comes her way. Haunted by the unpleasant memories bestowed upon her only nurtures Abbey's paranoia, until she realises that to truly live in the world, she must confront the person who was responsible for her misfortune – her father.
Here Lies Love is a New Adult tale of actuality, of facing up to the fact that love comes in many guises. Can Abbey find the one glimmer of hope or will she be overcome with the darkness of revenge?
Available at Amazon UK and Amazon US.
After the Haze by Gary Richardson (horror)
Blurb: The haze ravaged everything. Human life as we know it is over. Those who survived the haze awoke to find themselves in a new nightmare, as the dead returned with the insatiable desire to hunt down and feed on the remaining humans. Yvonne thought she had escaped her nightmare. Safely aboard the HMS Lancaster, Martin, Mike and herself believed they had found salvation with their military saviours. Things change when a devastating realisation is made. Humans no longer control the Earth. With this in mind, Yvonne has no choice but to assist in the operation to take back control of the UK and bring together all the survivors, but she soon learns that there are bigger threats to mankind than the living dead…
Available at Amazon UK and Amazon US.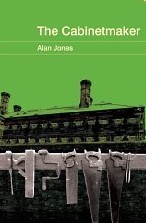 The Cabinetmaker by Alan Jones (crime thriller)
Blurb: The Cabinetmaker, Alan Jones' first novel, tells of one man's fight for justice when the law fails him. Set in Glasgow from the late nineteen-seventies through to the current day, a cabinetmaker's only son is brutally murdered by a gang of thugs, who walk free after a bungled prosecution.
It's young Glasgow detective John McDaid's first murder case. He forms an unlikely friendship with the cabinetmaker, united by a determination to see the killers punished, their passion for amateur football, and by John's introduction to a lifelong obsession with fine furniture.
This is the story of their friendship, the cabinetmaker's quest for justice, and the detective's search for the truth.
This unusual crime thriller contains some Glasgow slang and a moderate amount of strong language.
Available at Amazon UK and Amazon US.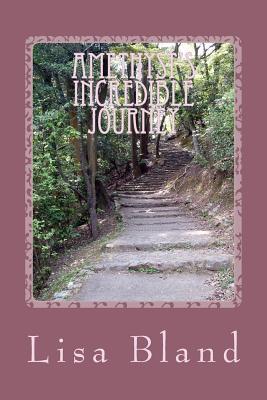 Amethyst's Incredible Journey by Lisa Bland (fantasy)
Blurb: Amethyst is a witch with extremely evil and powerful parents. Amethyst is terrified that if she doesn't stop her parents soon it will be too late, and they will gain control of Golden Dragon City and the Fountain of Magic. Amethyst knows that she's only got until her next birthday to stop them.
Available at Amazon UK and Amazon US.
I hope you enjoy my mixed bag of goody books as I will enjoy reviewing them! Have a fantastic weekend, guys!
Caroline 🙂